Edward Olive native British English voice actor - Voiceover artist - TV presenter - Own recording studio in Madrid Barcelona Spain
Direct contact details:
Tel.: (00 34) 605610767 edwardolive@hotmail.com

Languages
Dual nationality British/Irish. Languages: Native English, French, Spanish, Portugese, Italian, Rumanian (basic), German (basic)

Voiceovers and Dubbing
Television commercials for Toyota & Max Factor
Narrator & character voices for the television program to learn English "The Polyglots"
Narrator & character voices for the television magic show program "Decomagic"
Voyage Pratique (10 French TV programmes),
Corporate videos for EDF/GDF France (various),
Corporate videos for Gacogne Emballages (9),
Corporate videos for Accenture & Coritel (15), Ç
Corporate videos & documentaries for Tracking SL
Voiceovers for various TV commercials including Metro de Madrid
Navantia - narrator for corporate videos
Narrator and voices for children's stories apps for android, tablets, iphone and ipad
Genvip - narrator voice-over for corporate videos
R. Franco - voices for slot machines, gambling, casino & video games
Mindshare Advertising & Communications agency corporate videos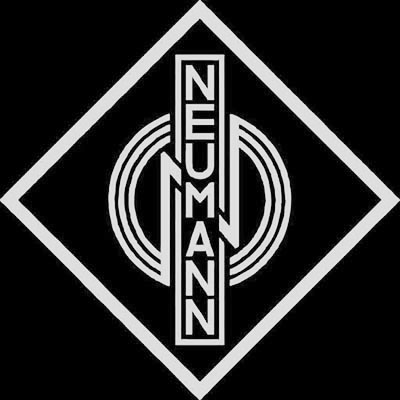 Own recording studio
Main studio microphone Neumann TLM 102 with Focusrite preamp and interface.

Corporate Videos
Huggies, CTE UK, Laboratoire Servier, IBM Lotus Notes, Toyota.

Television Adverts - Commercials - Spots
Mc Donald's, CNBC, Ya.com, LG Air Conditioning, Telefónica Movistar, Vodafone, Iberia, Hyundai automobiles, Chrysler, Honda, Toyota, Bonduelle, Spanish Dirección General de Tráfico DGT, Spanish Ministerio de Medio Ambiente Medio Rural y Marino, La ONCE, Schweppes, IBM Lotus Notes, Hipercor, El Corte Inglés, Belson televisions, Sony Playstation, UEFA European Cup, CAM Caja Mediterráneo, Ibercaja, UEM Universidad Europea de Madrid, The Post Office.
Television Presenter
Explorers - Presenter of a series of holiday travel shows - Pablo Mas / Más Peliculas
Feature Flms
Arritmia (Guantanamero) - Vicente Peñarrocha
Give & Take & Take - Jaspreet Grewal
Napoleón - Yves Simenon - GMT Productions
The Invisible Circus - Adam Brooks

Television Series & Programs
Cazadores de hombres (Antena 3) - Miguel Bardem
Hermanos y detectives (Eyeworks-Cuatro Cabezas for Telecinco)
Amar en tiempos revueltos (TVE1)
El Síndrome de Ulises (Antena 3) - Roberto Santiago
London Street (Antena 3) - Rafael de la Cueva
Table 12 (BBC2) - James Brown
Justice (TF1) - Gerard Marx
Short & Independent Films
Un día cualquiera - Oliver Hernández
The Presidiary - Carl Alegard
The Curry - Matthew Akinsaya
Bitch & Butch - Michael Noble
Homing Instinct - Mark Khalifa
Moving Day - Martin Kittappa
Animal Vegetable Machine - Deborah Watson
Security Breakdown - Edward Burns
Uncertain Existance - Veronica Ibarra Sanchez
The Maker - Chetna Javin
Meeting - Caroline Gardner
Do it Now (Raindance Festival 2000) - Peter Mann
Opium (Festival de Vierzon 2000) - Philippe Lacœuille
Illusion - Christian Nedjel
Homme cherche Femme - Sylvie Renon/Alexandre Messina
Une Soirée Agitée - Chantal Farinelli/Jeo Beneus
My Legendary Girlfriend - Philipp Koenig (Festival de Grenoble 2001/Festival of Fantastic Films 2002)
Rue du Depart - Fabien Minot
Le Regard d'Eva - Jonathan Glaros
Les Possédés - Georges Hachem,
Premiere Page - Thomas Gutt
Le Viedoire - Nessim Debbiche
Le Pacte - Emmanuel Gerard,
Chroniques - Patrick Luyinula
Perver City - Nessim Debbiche/Guillaume Jeannin
Une Si Brève Evasion - Helene Pecheur
Professional Acting Training
2000-1 The Actor's Centre (London)
2000-1 RADA The Royal Academy of Dramatic Art (courses) (London)
1998-9 Studio 34 (Paris)
1998-9 Côté Cour (Paris)
1997 The City Lit (London)
1997 Morley College (London)
Other information & skills
Professional photographer, kickboxing, swimming, full clean driving licence, cycling, English voice and drama coach, professional photographer, ex English solicitor, ex law lecturer, ballroom & latin dance.