Edward Olive English Voice Actor & Voiceover in Spain

Tel: (0034) 605610767
Email: edwardolive@hotmail.com
Websites: www.edwardolive.com www.englishactor.es
Audio demos of native English speaking professional voice actor, voice-over artist and television presenter. Self employed freelance actor & voiceover talent for movies, television, commercials, corporate films, video games and jingles.
Direct Euro VAT invoicing for production companies with payment via IBAN or paypal.
Own studio for quick turnaround ftp wetransfer delivery of voiceovers.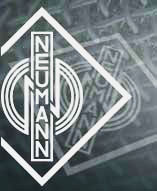 Main studio microphone Neumann 102 with Focusrite preamp and interface.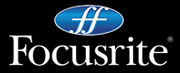 Other sound recording equipment includes:
Behringer b2-pro cardoid studio microphone with spider suspension
Sennheiser e845s supercardioid professional condenser microphone + Rycote deadcat windshield
2x Rode Videomic Pro + deadcat VMP + Rode VC1 Mic tripod + 2x Rode VC1 extension cables + Coldshow pistol grip Rode PG1
Work DM-200 shotgun microphone + Rycote deadcat windshield
Samson Antipop x2
König & Meyer Mic stands
RSP Acustic hand mounted XLR Cables
Focusrite Scarlett 2i2 usb audio interface and preamps
Alesis iO2 usb audio interface and preamp
Behringer Tube Ultragain MIC200 preamp
ART Tube MP Pre-amp
Tascam DR-40 professional multi-track 4 track portable digital audio recorder
Sound recorder in professional quad-core Toshiba Satellite PC Core i7-3630QM 16GB RAM (4 x 4 GB) DDR3 2TB 17" W8 with Harman Kardon soundcard
Closed dynamic Audio-Technica ATH-T200 & Sennheiser HD201 headphones
Alesis M1 Active mk2 Professional studio speaker monitors
Editing of audio with Adobe Audition CS6 Master Collection Audiocity producing Aiff for Apple Mac / Final Cut, WAV for windows PC / Adobe Premiere, mpeg-4, mp3, mp4 o similar tracks.